1.First remove the motor shaft and sleeve coupling between the positioning pin, and then release the motor and pump coupling bolts, the motor shaft and pump coupling separation.
2.The lower part of the motor bolts unscrew the drain, put the net water motor cavity.
3.Remove the foot, release the base, carefully remove the base and thrust bearings. Do not use the hammer in the split hitting the base, to avoid damage to thrust bearings.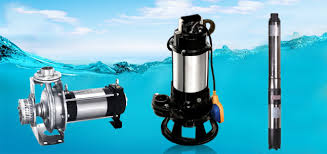 4.Remove the thrust bearing, the thrust disk and thrust bearings placed in order to view repaired after use.
5.Remove the coupling flange on the upper part of the motor. Open the gland and carefully remove the mechanical seal. Such as the shaft end of the device is the rubber skeleton oil seal, with the guide bearing can be removed.
6.Remove the upper guide bearing, and then remove the lower guide bearing, together with the rotor out. Be careful not to rub the end of the stator windings to avoid damage to the winding insulation.