1.Check the tubing and junction of self-priming pump with or without loosening. Hand or tool to turn the pump, and check if sewage pump is flexible.
2.Try to control the inner self-priming pump flow and head on the plate indicated range to ensure self-priming pump operating at maximum efficiency point in order to obtain maximum energy savings.
3.When self-priming pump during operation, the bearing temperature can not exceed the ambient temperature of 35℃, the maximum temperature can not exceeding 80℃.
4.If self-priming pump has abnormal sound, it should be stopped immediately to check the reason.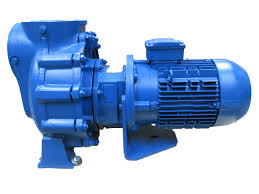 5.To stop using sewage pump, turn off the valve, pressure gauge, and then stop the motor.
6.If self-priming sewage pump will not work in a long time or work in the winter season, after parking, the need of the lower pump drain plug unscrew the media put the net. Prevent cracking. (If sewage, please clean  chamber with water)
7.Carefully listen to the motor running to check if sound is usual, because the runtime engine room noisy, by means of a screwdriver or listen rods and other aids, posted pro motor ends listen, if you often listen to, not only find motor and trailer bad vibrations moving equipment, even the inside of the bearing can determine how much oil is so timely add oil bearing, or replaced with new bearings and other appropriate measures to deal with, to avoid motor bearing short of oil and dry grinding stall, walk cylindrical, sweep chamber burned.