The use of low-temperature submersible pumps is mainly used in oil and chemical plants to transport liquid hydrocarbons, liquefied natural gas and liquid nitrogen and liquid liquefied gas in refrigeration systems. Therefore, it is also called cryogenic pump.
The installation of the cryogenic pump and the operation of the cryogenic pump are:
1) cryogenic pump assembly parts are strictly prohibited with water and grease, parts must be washed with a solvent clean, dry and then assembled.
2) not only the cryogenic pump itself to be cold, low temperature pump suction line must also have cold measures to prevent the heat in the operation from the outside, so that the liquid vaporization, affecting the performance of the pump.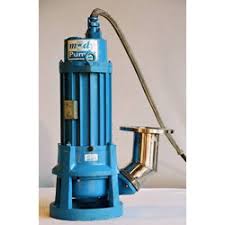 3) If there is oil, moisture and air in the cryogenic pump and piping, it will freeze when it enters the cryogenic liquid, so it needs to be cleaned before the cryogenic pump is put into operation and then scavenged with dry nitrogen. Pump the water and air, and pre-cooling.
4) The suction port and the suction pipe of the cryogenic pump should have the exhaust device so that the pump can remove the gradually accumulated gas before and during the operation to ensure the reliable operation of the cryogenic pump.
5) In the case of explosive gas, the motor should use vertical explosion-proof motor.
6) low temperature transmission can also use low temperature shielding pump or stainless steel magnetic pump.