When the centrifugal pump is running, the outlet valve can not be closed for a long time.
When the centrifugal pump outlet valve closed is not closed, if the flow is too small, only the efficiency of centrifugal pump will drop, waste electricity, no effect on the centrifugal pump equipment. Once the closure of the valve is too small to a certain limit, will lead to centrifugal pump noise and vibration increases, the performance of the centrifugal pump will appear unstable phenomenon.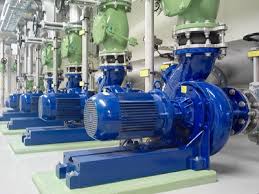 And the centrifugal pump valve closed in the case of long-term operation will lead to the pump inside the liquid temperature rise, once the centrifugal pump is running in a closed state of small flow or no flow operation, the water pump in the pump through the role of high-speed rotation Water in the pump chamber in the rapid cycle and the pump friction, will lead to a sharp rise in pump temperature, the export pressure will rise, if the pump temperature is too high or even lead to the risk of pump burst, the motor current will rise, The current can also cause the motor to burn out of the fault. So the centrifugal pump can not turn off the outlet valve for a long time.